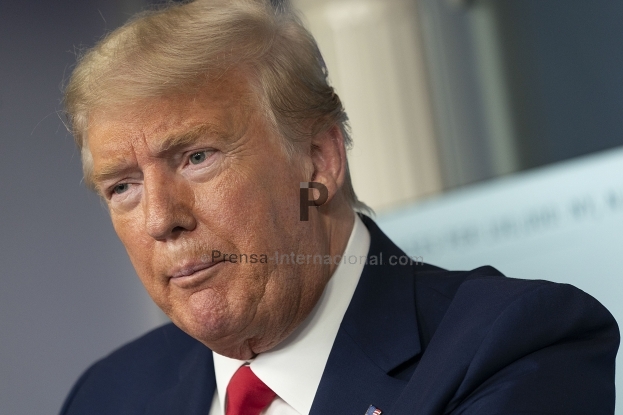 Trump participates in briefing on the Coronavirus
March 31, 2020 - Washington, DC, United States: United States President Donald J. Trump participates in a news briefing by members of the Coronavirus Task Force at the White House. CHRIS KLEPONIS/POOL/CNP/PI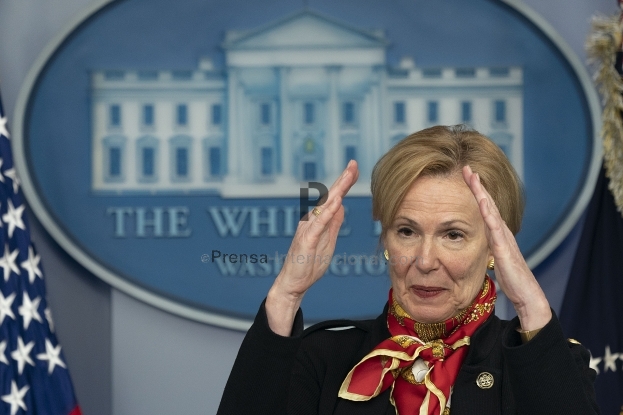 Trump participates in briefing on the Coronavirus
March 31, 2020 - Washington, DC, United States: White House Coronavirus Response Coordinator Ambassador Deborah Birx participates in a news briefing by members of the Coronavirus Task Force at the White House. CHRIS KLEPONIS/POOL/CNP/PI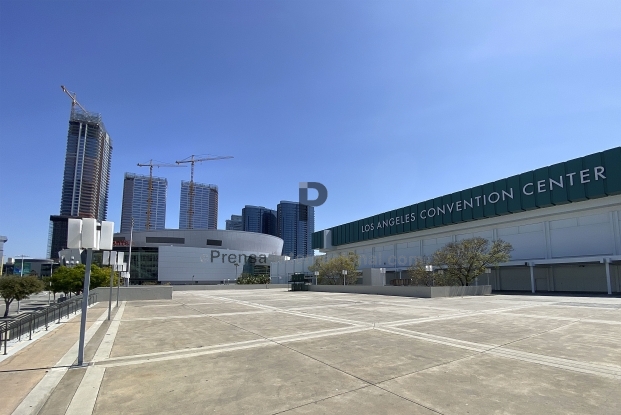 L.A. Convention Center to be Used as Field Hospital
The Los Angeles Convention Center was transformed Sunday into a federal field hospital by the National Guard to prepare for an expected surge in coronavirus cases in Southern California. Monday, March 30, 2020. JAVIER ROJAS/PI
Coronavirus Task Force Press Briefing
US President Donald J. Trump speaks during the Coronavirus Task Force press briefing on the coronavirus and COVID-19 pandemic, in the Rose Garden at the White House, in Washington, DC, USA, 30 March 2020. MICHAEL REYNOLDS/POOL/CNP/PI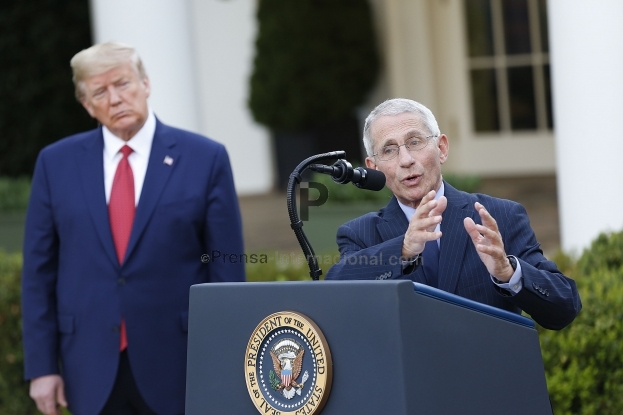 Trump Coronavirus Daily Press Conference
Director of the National Institute of Allergy and Infectious Diseases at the National Institutes of Health Dr. Anthony Fauci, right, makes remarks during United States President Donald J. Trump's, left, daily Coronavirus press conference in the Rose Garden of the White House in Washington, DC on Sunday, March 29, 2020. STEFANI REYNOLDS/CNP/PI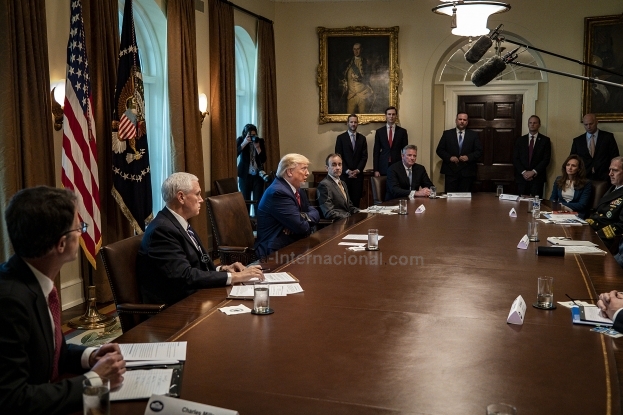 Trump Meets with Supply Chain Distributors
United States President Donald J. Trump meets with supply chain distributors in reference to the COVID-19 coronavirus pandemic, in the Cabinet Room in the West Wing at the White House on Sunday, March 29, 2020. PETE MAROVICH/POOL/CNP/PI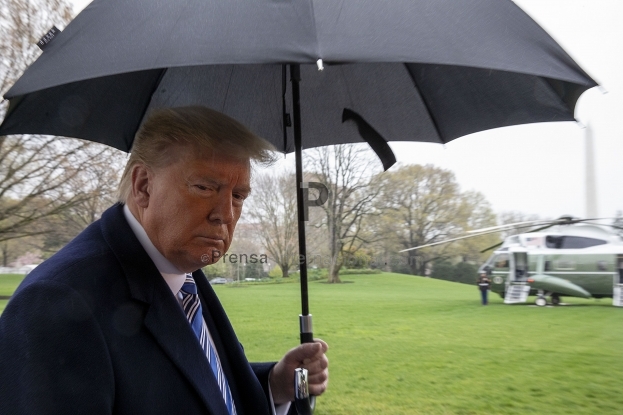 President Trump Departs For Norfolk
United States President Donald J. Trump talks to the media before he boards Marine One on the South Lawn of the White House in Washington, D.C., U.S., on Saturday, March 28, 2020. President Donald Trump heads to Naval Station Norfolk to send off The USNS COMFORT for Deployment to New York City for response to the rapid spread of the coronavirus. TASOS KATOPODIS/POOL/CNP/PI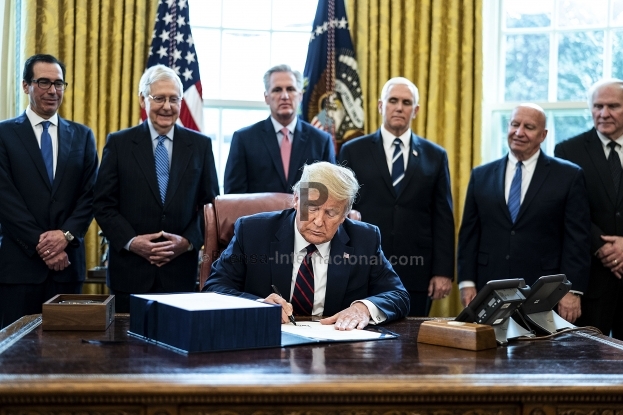 Trump Signs $2 trillion COVID-19 Relief Package
United States President Donald J. Trump signs the two trillion dollar coronavirus relief bill in the Oval Office at the White House in Washington, DC on March 27, 2020. Standing behind the President, from left to right: US Secretary of the Treasury Steven T. Mnuchin; US Senate Majority Leader Mitch McConnell (Republican of Kentucky); US House Minority Leader Kevin McCarthy (Republican of California); US Vice President Mike Pence; US Representative Kevin Brady (Republican of T...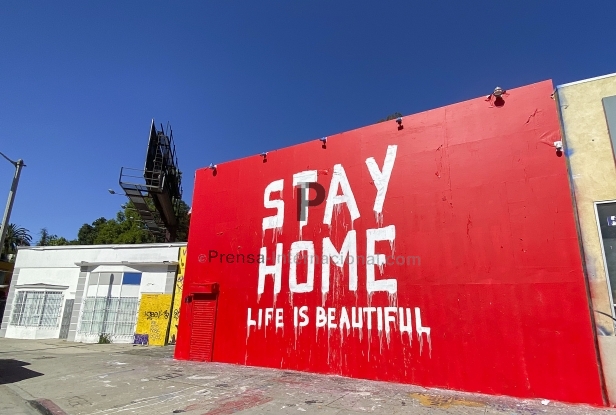 A Stay Home mural in Los Angeles
A Stay Home mural in Los Angeles, California to encouraging people to stay home in order to curtail the spread of coronavirus (COVID-19) announced by Mayor Eric Garcetti. Friday, March 27, 2020. JAVIER ROJAS/PI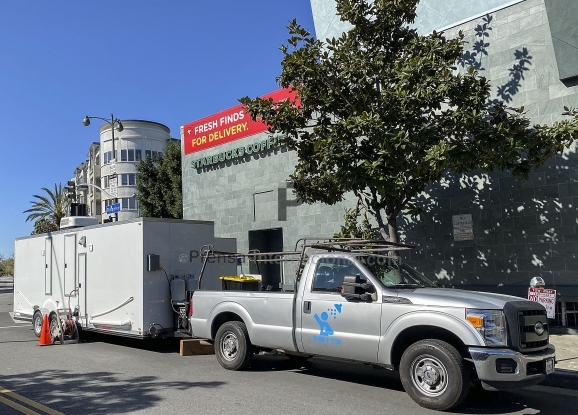 Shower Stop
A Shower Stop Truck that offers mobile shower for homeless as well as hygiene supplies, fresh towels and hot meals is parked near a Ralphs in the Mid-Wilshire section of Los Angeles California Friday, March 27, 2020. JAVIER ROJAS/PI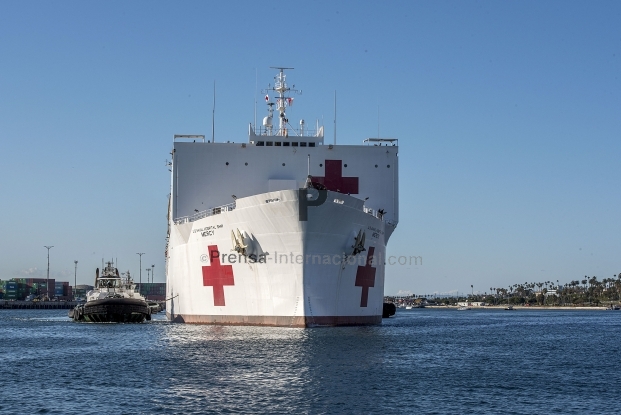 USNS Mercy Arrives in LA
In this photo released by the United States Navy, the Military Sealift Command hospital ship USNS Mercy (T-AH 19) arrives in Los Angeles, California, March 27, 2020. Mercy deployed in support of the nationís COVID-19 response efforts, and will serve as a referral hospital for non-COVID-19 patients currently admitted to shore-based hospitals. This allows shore base hospitals to focus their efforts on COVID-19 cases. One of the Department of Defenseís missions is Defense Supp...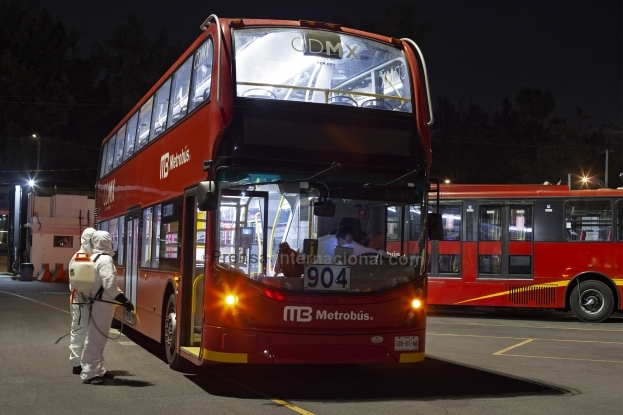 Sanitizacion en Linea 7, Metrobus
Viernes, 27 de Marzo 2020. Como parte de la estrategia del Gobierno de la Ciudad de Mexico en contra de la pandemia del COVID-19 se inicio la Fase 2 en la que se llama a los adultos mayores a permanecer en casa y a circular menos en las calles as mismo se realiza la sanitizacion en las unidades del transporte publico a fin de reducir el contagio. En imagen trabajos de sanitizacion en la Linea 7 de Metrobus. ANTONIO NAVA/PI