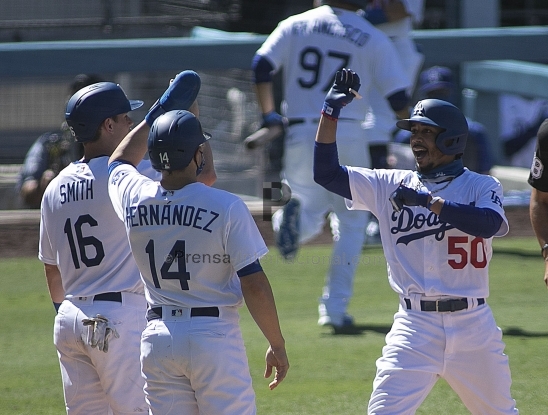 Dodgers defeat Giants, 6-2
Mookie Betts #50 of the Los Angeles Dodgers is congratulated by Wil Smith #16 and Enrique Kike Hernandez #14 who score after hitting a three run home run during their game against the San Francisco Giants on Sunday August 9, 2020 at Dodger Stadium in Los Angeles, California. Dodgers defeat Giants, 6-2. JAVIER ROJAS/PI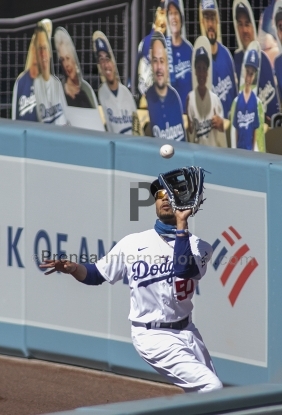 Dodgers defeat Giants, 6-2
Mookie Betts #50 of the Los Angeles Dodgers makes the last out on a hit by Brandon Crawford #35 of the San Francisco Giants during their game on Sunday August 9, 2020 at Dodger Stadium in Los Angeles, California. Dodgers defeat Giants, 6-2. JAVIER ROJAS/PI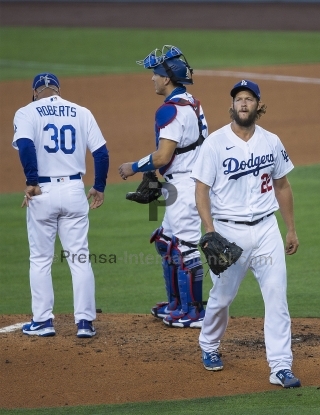 Dodgers lose to Giants, 4-5
Clayton Kershaw #22 of the Los Angeles Dodgers leaves the mound during their game against the San Francisco Giants on Saturday August 8, 2020 at Dodger Stadium in Los Angeles, California. Dodgers lose to Giants, 4-5. DOUGLAS CUELLAR/PI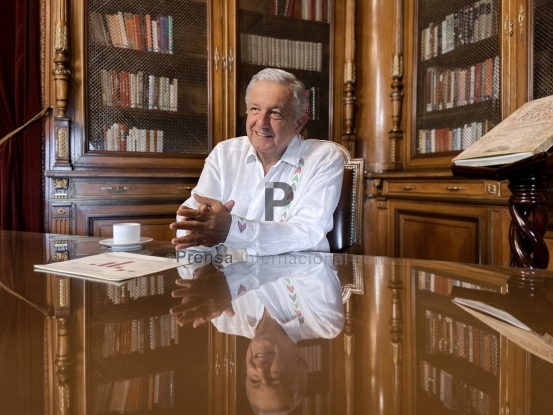 Mensaje-Informe sobre el Empleo en Mexico
Sabado 8 de Agosto 2020. En un mensaje a traves de sus redes sociales el presidente Andres Manuel Lopez Obrador informo que ya dejamos de perder empleos y vamos para arriba. Por eso hablo de la figura de la V. Ya tocamos fondo y vamos de salida. espero que terminemos agosto con nuevos empleos y de ahi para adelante expreso. El jefe del Ejecutivo destaco que de la misma manera, gradual y cuidadosamente, hay que retomar actividades en el sector informal por lo que pre...
Dodgers defeats Giants, 7-2
Mookie Betts #50 of the Los Angeles Dodgers hits a solo home run during their game against the San Francisco Giants on Friday August 7, 2020 at Dodger Stadium in Los Angeles, California. Dodgers defeats Giants, 7-2. JOVANNY LOPEZ/PI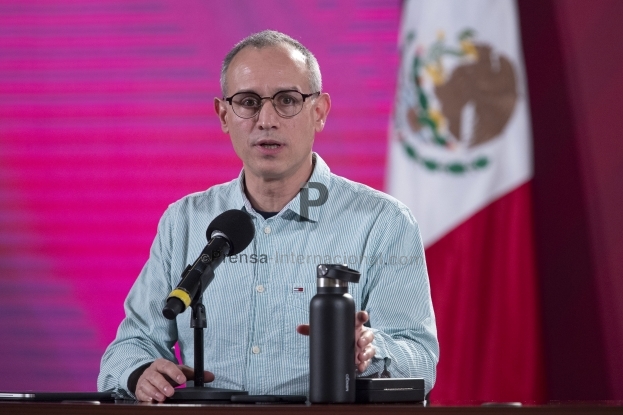 Conferencia Informe Diario Covod-19 en Mexico
Jueves, 6 de Agosto 2020. Conferencia de prensa para presentar los avances diarios sobre la pandemia del Coronavirus COVID-19 en Mexico, en ella participaron el subsecretario de Prevencion y Promocion de la Salud, Hugo Lopez-Gatell (en imagen), la titular del Organo de Operacion Administrativa de Medico Poniente, Miralda Aguilar Patrarca, la jefa de Politica Social de UNICEF, Catalina Gomez Mena y la directora de Investigacion en Politicas y Programas de Nutricion d...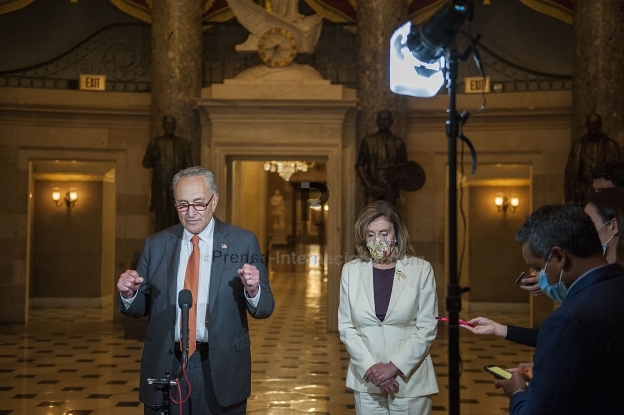 Speaker Pelosi and Senator Schumer Speak to the Press on COVID-19 Progress
Speaker of the United States House of Representatives Nancy Pelosi (Democrat of California) and US Senate Minority Leader Chuck Schumer (Democrat of New York) talk with reporters following a meeting with White House Chief of Staff Mark Meadows, and US Secretary of the Treasury Steven T. Mnuchin regarding the COVID-19 economic stimulus package deal which lasted over three hours at the US Capitol in Washington, DC., Thursday, August 6, 2020. ROD LAMKEY/POOL/CNP/PI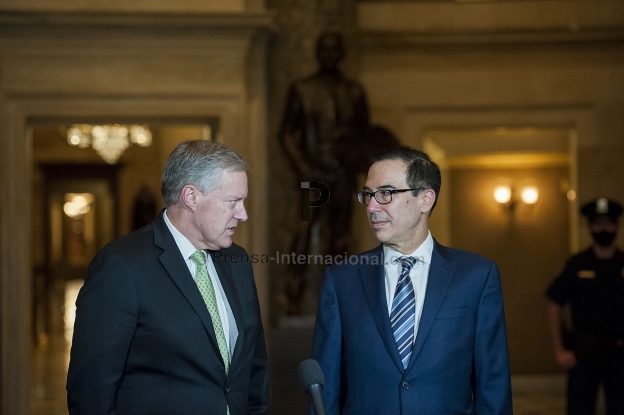 Chief of Staff Meadows, and Treasury Secretary Mnuchin Speak to the Press on COVID-19 Progress
White House Chief of Staff Mark Meadows, left, and United States Secretary of the Treasury Steven T. Mnuchin, talk to reporters following a meeting with Speaker of the US House of Representatives Nancy Pelosi (Democrat of California), and US Senate Minority Leader Chuck Schumer (Democrat of New York) regarding the COVID-19 economic stimulus package deal which lasted over three hours at the US Capitol in Washington, DC., Thursday, August 6, 2020. ROD LAMKEY/POOL/CNP/PI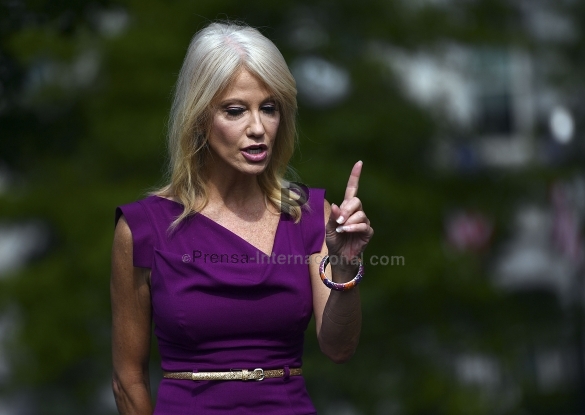 Kellyanne Conway speaks on Coronavirus Relief Bill
Senior Counselor Kellyanne Conway, speaks to reporters on the ongoing coronavirus relief package negotiations, outside of the White House in Washington, DC on Thursday, August 6, 2020. KEVIN DIETSCH/POOL/CNP/PI
President Trump speaks as he departs the White House
United States President Donald J. Trump delivers remarks as he departs the White House to visit a Whirlpool corporation manufacturing plant in Ohio, on Thursday, August 6, 2020, in Washington, DC. KEVIN DIETSCH/POOL/CNP/PI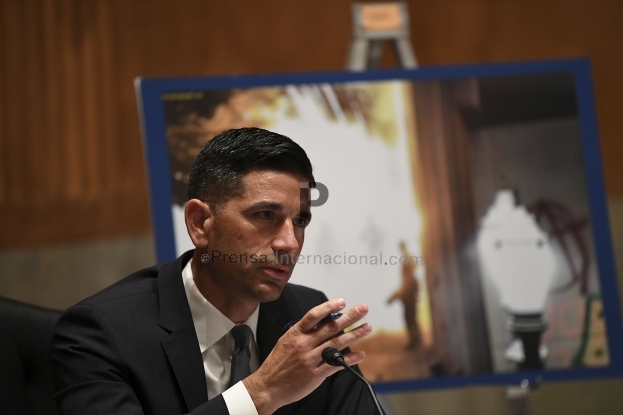 Senate Hearing: Acting DHS Secretary Chad Wolf on Response To Protests
Acting United States Secretary of Homeland Security Chad F. Wolf appears before the US Senate Homeland Security and Governmental Affairs Committee on August 6, 2020 in Washington D.C. to explain the use of federal agents during protests in Portland, Oregon.P TONI SANDYS/POOL/CNP/PI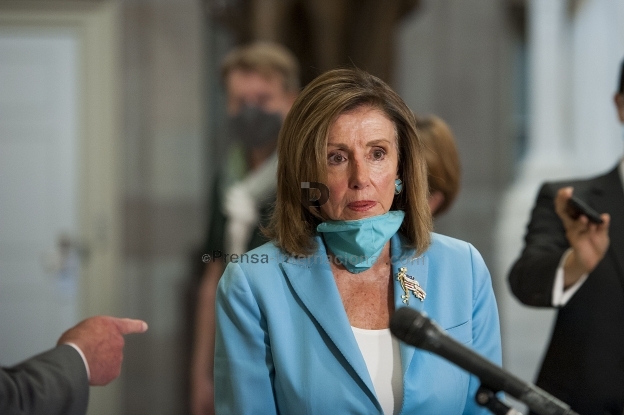 Nancy Pelosi and Chuck Schumer speak to the media.
Reporters reach out for questions to Speaker of the United States House of Representatives Nancy Pelosi (Democrat of California), and United States Senate Minority Leader Chuck Schumer (Democrat of New York) as they offer remarks following their meeting with United States Secretary of the Treasury Steven T. Mnuchin and Mark Meadows, Assistant to the President and Chief of Staff at the US Capitol in Washington, DC., Wednesday, August 5, 2020. ROD LAMKEY/POOL/CNP/PI