25th Annual SAG Awards Nominations
(R) Laverne Cox and Awkwafina at the 25th Annual Screen Actors Guild Awards Nominations announcement at the Pacific Design Center on Wednesday, December 12, 2017 in West Hollywood, California. JAVIER ROJAS/PI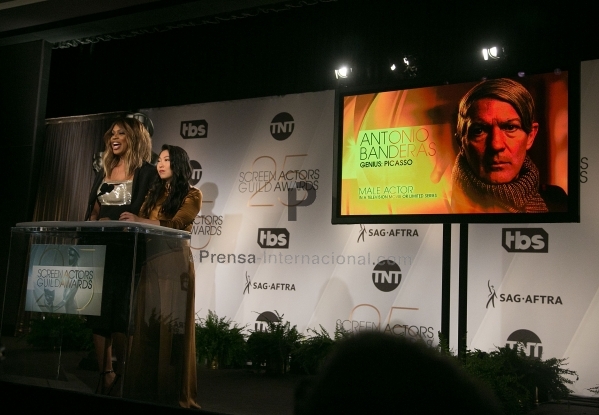 25th Annual SAG Awards Nominations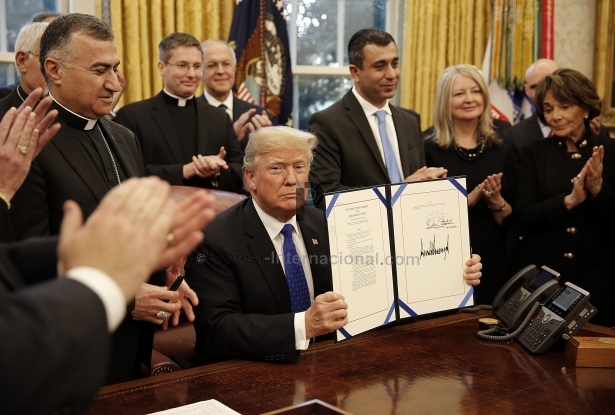 Trump Signs H.R. 390
United States President Donald J. Trump signs H.R. 390, the "Iraq and Syria Genocide Relief and Accountability Act of 2018" in the Oval Office of the White House, in Washington, D.C., December 11, 2018. MARTIN H. SIMON/POOL/CNP/PI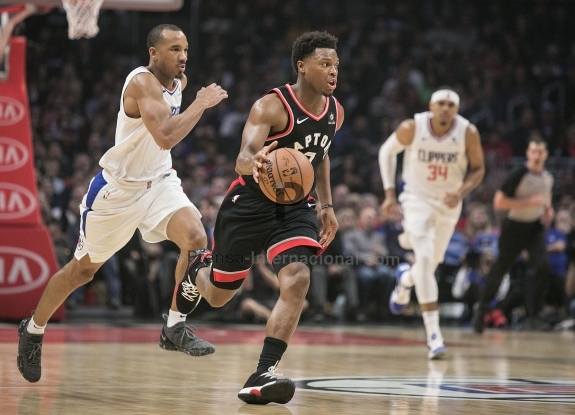 Clippers lose to Raptors, 123-99
Kyle Lowry #7 of the Toronto Raptors drives down court against the Los Angeles Clippers during their NBA game on Tuesday December 11, 2018 at the Staples Center in Los Angeles, California. Clippers lose to Raptors, 123-99. JAVIER ROJAS/PI
Clippers lose to Raptors, 123-99
Danilo Gallinari #8 of the Los Angeles Clippers goes for a layup during their NBA game with the Toronto Raptors on Tuesday December 11, 2018 at the Staples Center in Los Angeles, California. Clippers lose to Raptors, 123-99. JAVIER ROJAS/PI
President Trump meets with Nancy Pelosi and Chuck Schumer
US President Donald J. Trump (C) and US Vice President Mike Pence (2-L) meet with US House Speaker-designate Nancy Pelosi (L) and US Senate Minority Leader Chuck Schumer (R), in the Oval Office of the White House in Washington, DC, USA, 11 December 2018. Trump, Pelosi and Schumer had a disagreement on border policy and shutting down the government. MICHAEL REYNOLDS/POOL/CNP/PI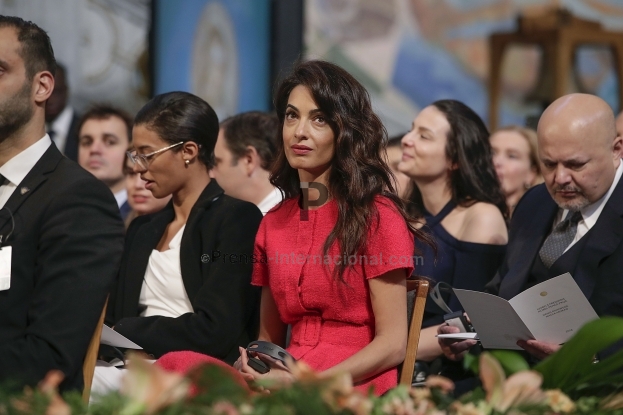 Amal Clooney at the Nobel Peace Prize Ceremony
Human Rights Barrister Amal Clooney attends the Nobel Peace Prize Ceremony in Oslo Town Hall, Oslo, Norway, Monday, Dec. 10, 2018. Dr. Denis Mukwege and Nadia Murad of Iraq, shared the 9-million Swedish kronor ($1 million) Nobel Peace Prize. Mukwege was honored for his work helping sexually abused women at the hospital he founded in the Democratic Republic of Congo. Murad, a Yazidi, won for her advocacy for sex abuse victims after being kidnapped by Islamic State militants. H...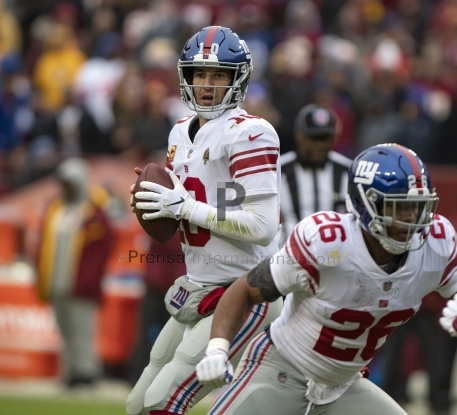 New York Giants v. Washington Redskins
New York Giants quarterback Eli Manning (10) looks for a receiver as New York Giants running back Saquon Barkley (26) blocks for him in first quarter action against the Washington Redskins at FedEx Field in Landover, Maryland on Sunday, December 9, 2018. The Giants won the game 40 - 16. RON SACHS/CNP/PI (RESTRICTION: NO New York or New Jersey Newspapers or newspapers within a 75 mile radius of New York City)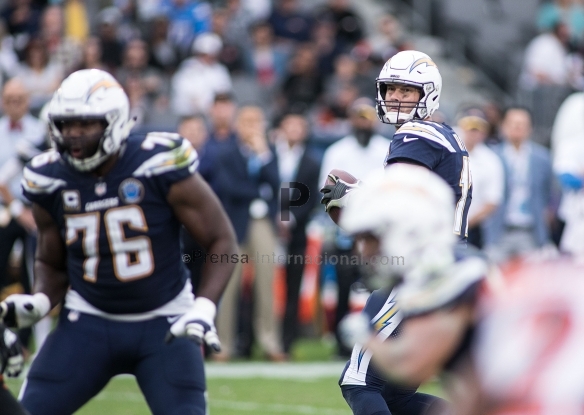 LA Chargers defeat Cincinnati Bengals, 26-21
#17 Philip Rivers, QB of the Los Angeles Chargers gets ready to pass during their game against the Cincinnati Bengals on Sunday December 9, 2018 at the StubHub Center in Carson, California. LA Chargers defeat Cincinnati Bengals, 26-21. JAVIER ROJAS/PI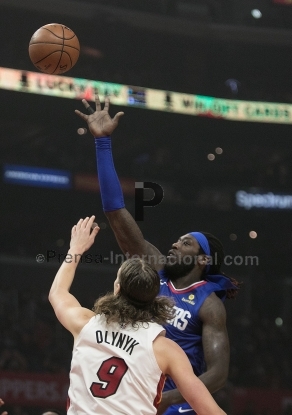 Clippers vs Heat
Montrezl Harrell #5 of the Los Angeles Clippers puts up a shot during their NBA game with the Miami Heat on Saturday December 8, 2018 at the Staples Center in Los Angeles, California. Clippers vs Heat. JAVIER ROJAS/PI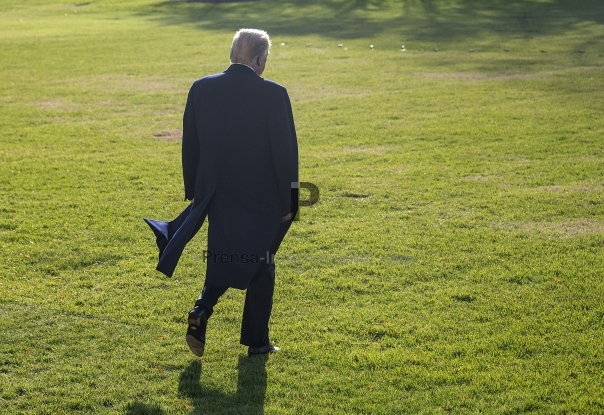 President Trump Departs for Kansas City
United States President Donald J. Trump walks across the South Lawn of the White House after making remarks to the press at the White House in Washington, DC prior to boarding Marine One for a trip to Kansas City, Missouri on Friday, December 7, 2018. The President announced he had nominated William Barr as Attorney General to replace Jeff Sessions and Heather Nauert to be the next US ambassador to the United Nations, replacing Nikki Haley. The President did not take any qu...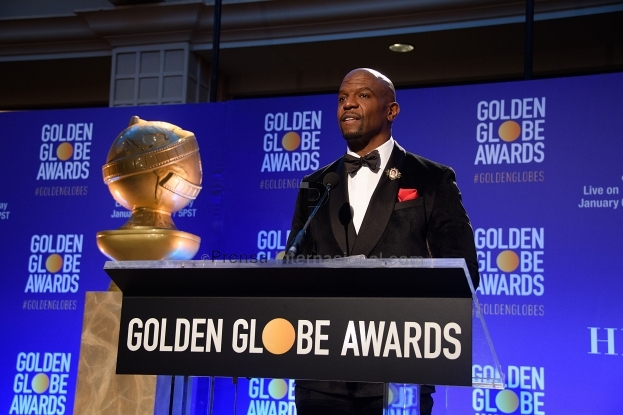 2019 Golden Globes Nomination Announcement
Terry Crews at the 76th annual Golden Globe Awards nominations on Thursday December 6, 2018 from the Beverly Hilton Hotel in Beverly Hills, CA. The 76th Golden Globes are set to air on NBC on January 6, 2019. HFPA/POOL/PI