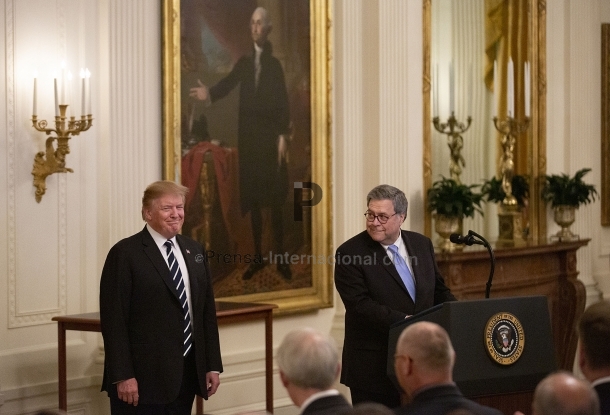 Medal of Valor Ceremony
United States Attorney General William P. Barr speaks at a Medal of Valor ceremony in the East Room of the White House in Washington D.C., U.S., on May 22, 2019. STEFANI REYNOLDS/POOL/CNP/PI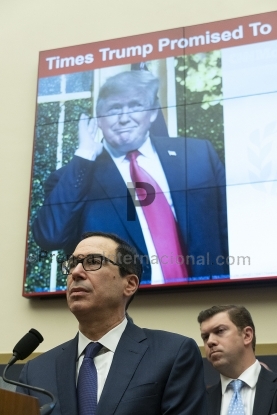 Mnuchin Testifies Before House Financial Services Committee
United States Secretary of the Treasury Steven T. Mnunchin returned to testify before the House Financial Services Committee on Capitol Hill in Washington D.C., U.S. on May 22, 2019. The hearing was a continuation of the April 9, 2019 annual testimony of the Secretary of the Treasury on the State of the International Financial System, after which Chairwoman Maxine Waters (Democrat of California) requested that he return to answer further questions from members of the committ...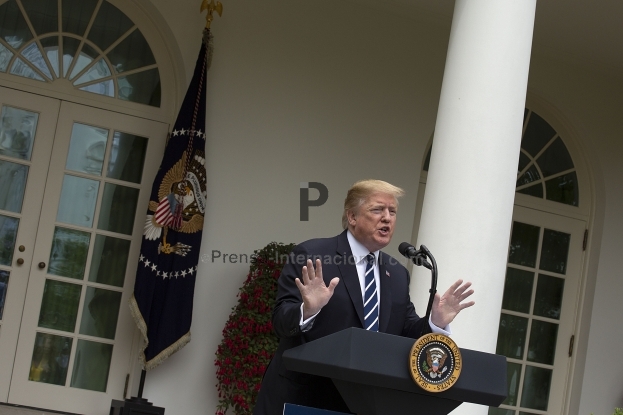 Trump Rose Garden Press Conference
United States President Donald J. Trump held a press conference in the Rose Garden of the White House in Washington D.C., U.S. on May 22, 2019, where he spoke about the unfair treatment he and his family received from Democratic lawmakers and the media due to the investigation conducted by Special Counsel Robert S. Mueller III. STEFANI REYNOLDS/POOL/CNP/PI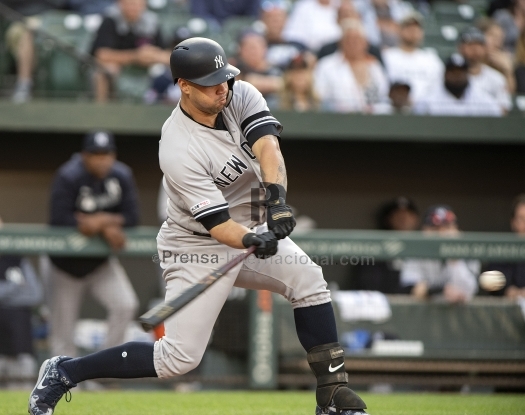 New York Yankees v. Baltimore Orioles
New York Yankees catcher Gary Sanchez (24) connects for a three-run home run giving his team an early 3 - 0 lead in the game against the Baltimore Orioles at Oriole Park at Camden Yards in Baltimore, MD on Tuesday, May 21, 2019. RON SACHS/CNP/PI (RESTRICTION: NO New York or New Jersey Newspapers or newspapers within a 75 mile radius of New York City)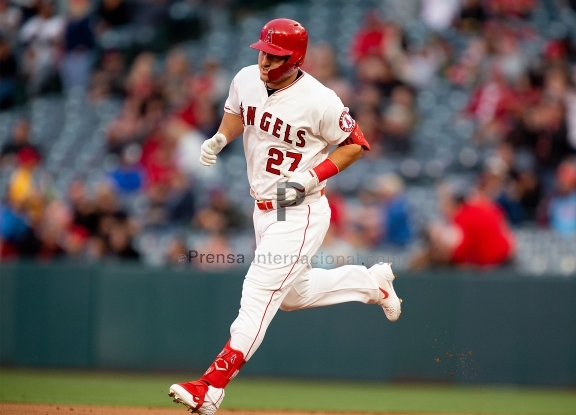 Angels lose to Twins, 8-3
Mike Trout #27 of the Los Angeles Angels of Anaheim rounds bases after hitting a solo home run during their MLB regular season game with the Minnesota Twins on Monday May 21, 2019 at Angel Stadium of Anaheim in Anaheim, California. DOUGLAS CUELLAR/PI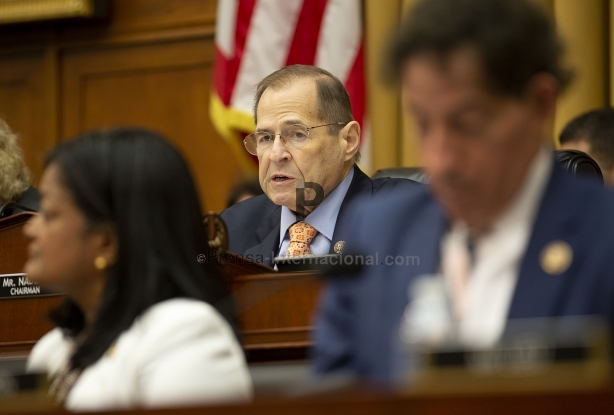 McGahn Declines to Testify Before House Judiciary Commitee
United States Representative Jerrold Nadler (Democrat of New York) delivers opening remarks during the House Judiciary Committee hearing, where Former Counsel to the President Don McGahn defied a subpoena to testify on Capitol Hill in Washington D.C., U.S. on Tuesday, May 21, 2019. STEFANI REYNOLDS/POOL/CNP/PI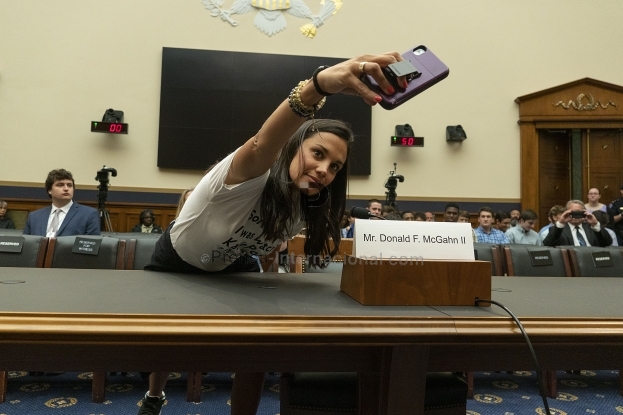 McGahn Declines to Testify Before House Judiciary Commitee
Alethea Shapiro, of Long Island New York, takes a selfie with the empty seat where Former Counsel to the President Don McGahn was meant to sit during his testimony before the House Judiciary Committee in Washington D.C., U.S., on May 21, 2019. STEFANI REYNOLDS/POOL/CNP/PI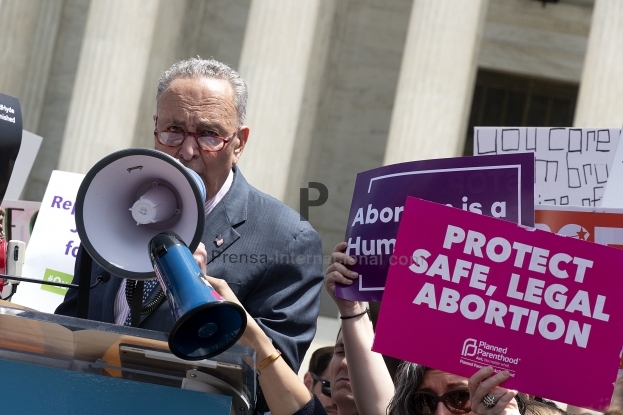 Abortion Ban Protest Outside of Supreme Court
United States Senate Minority Leader Chuck Schumer (Democrat of New York) speaks to demonstrators outside of the Supreme Court in Washington D.C., U.S. on May 21, 2019. The protestors joined several democratic lawmakers to show their opposition to the recent abortion ban implemented by several states. STEFANI REYNOLDS/POOL/CNP/PI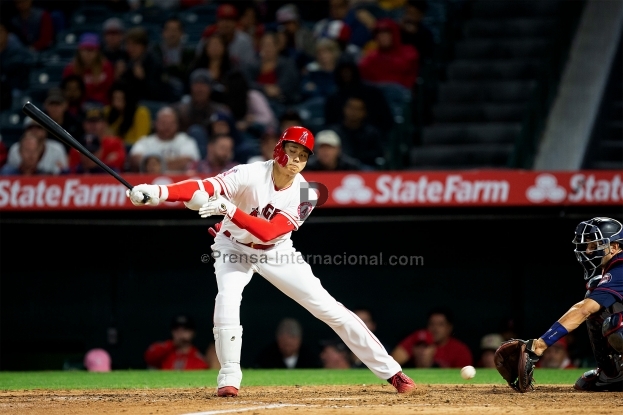 Angels lose to Twins, 3-1
Shohei Ohtani #17 of the Los Angeles Angels of Anaheim swings at a low ball during their MLB regular season game with the Minnesota Twins on Sunday May 20, 2019 at Angel Stadium of Anaheim in Anaheim, California. Angels lose to Twins, 3-1. DOUGLAS CUELLAR/PI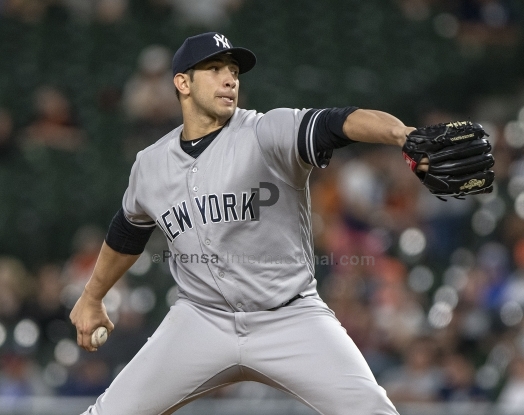 New York Yankees v. Baltimore Orioles
New York Yankees starting pitcher Luis Cessa (85) works in the sixth inning against the Baltimore Orioles at Oriole Park at Camden Yards in Baltimore, MD on Monday, May 20, 2019. The Yankees won the game 10 - 7. RON SACHS/CNP/PI (RESTRICTION: NO New York or New Jersey Newspapers or newspapers within a 75 mile radius of New York City)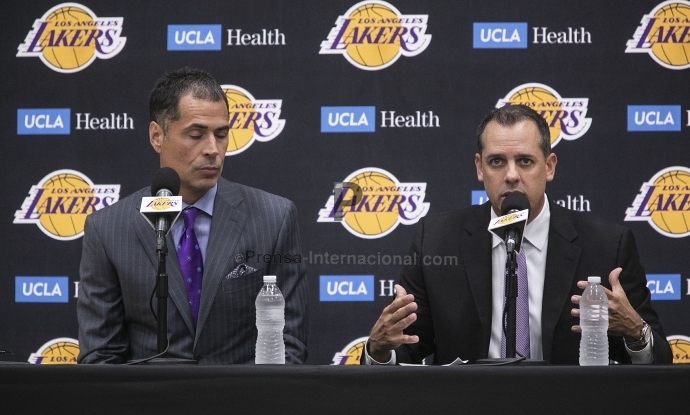 Lakers Coach, Frank Vogel
(L) General Manager Rob Pelinka of the Los Angeles Lakers sits with new head coach Frank Vogel during a press conference at the UCLA Health Training Center on Monday May 20, 2019 in El Segundo, California. JAVIER ROJAS/PI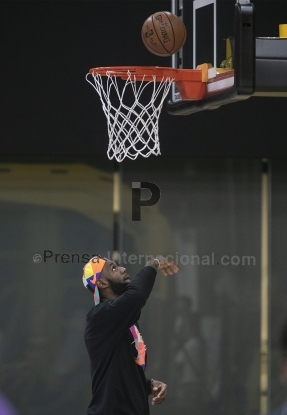 Lakers Coach, Frank Vogel
LeBron James #23 of the Los Angeles Lakers shoots around during a press conference to introduce Frank Vogel as the new head coach on on Monday May 20, 2019 in El Segundo, California. JAVIER ROJAS/PI